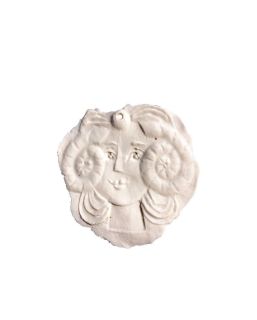 Established in 2017, A Hare in the Forest specialises in collectable contemporary and mid-20th century prints, ceramics, decorative objects and textiles. Founded and curated by Manchester-based art historian and collector, Daisy Little, the eclectic collection is heavily inspired by the rich colours and vistas of the French Riviera and the important mid-20th century artists who lived and worked there, among them Jean Cocteau, Pablo Picasso, Henri Matisse and the architect Charles-Edouard Jeanneret ('Le Corbusier').

The carefully chosen collection reflects Little's specialist interest in modern abstract art and the explosion of modernist design in mid-20th century Europe. The inventory includes original lithographs by leading 20th century artists, rare copies of iconic art publications, such as Verve and Derrière Le Miroir, decorative objects and ceramics by significant designers, including Mathieu Mategot, Roger Capron and Jean Lurcat, and vibrant textiles and homewares by contemporary Belgian artist Laurence Leenaert (founder of creative studio LRNCE).

With an impressive contacts book and an eye for high quality, original items, Little works closely with other galleries and dealers throughout the UK, Europe and America, travelling widely to source unique pieces for private clients, interior designers and theatrical set designers. A Hare in the Forest also curates several UK-based exhibitions every year. You can find A Hare in the Forest in the Interiors Index - an online directory of recognised dealers and places put together by The World of Interiors Magazine.